Photogeneric in kimono and yukata! Shooting options | [Kyoetsu] 6 branches in main area of Kyoto and 1 branches in Asakusa ! Polite service and affordable price!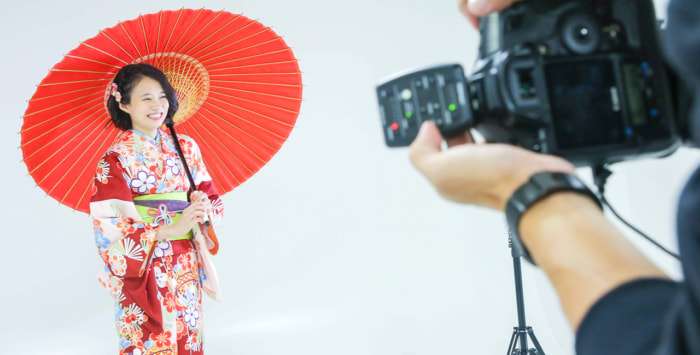 It is unsatisfactory with images of mobile phones!
It is good for professional shooting! Let's get it.
A professional photographer will show you the institution spots in Kyoto!
Limited in Gion Store。
Photo amounts:30(without correcting)
The 30 minutes course will be done at the spot decided by photographer.
Additional number of customers: 2,000 yen a person.
Photographer will arrive at about 1 hour after reception
All prices are excluding tax
Photo amounts:100(correcting 10 or less photos)
Additional number of customers: 2,000 yen a person
Additional number of customers: 2,000 yen a person.
Photographer will arrive at about 1 hour after reception
All prices are excluding tax
Photo amounts:180(2correcting 20 or less photos)
Additional number of customers: 2,000 yen a person.
Additional correcting costs 2,000 yen every 5 photos.
Photographer will arrive at about 1 hour after reception.
All prices are excluding tax
For customers who have any inquiries regrading to our shop photography services, such as comfirmation for the reservation, please kindly contact to the e-mail written below.
kyoetsuphoto@gmail.com
A e-mail (from kyoetsuphoto@gmail.com) with further detail to after the reservation is made to customers who chose the photo plan option
Shooting Plan
You can choose from three course
30min course(Only Gion shop) 6,000yen~