Kyoetsu Kimono Rental | Kyoto, Asakusa
2,000

yen~ by reservation in advance
Women2,000yen~ Men 3,000yen Child2,000yen
The following discounts are available for kimono rental plans.
4,000yen~ by reservation in advance
The following discounts are available for Antique kimono rental plans.

Booking
Please make a reservation from WEB site

Visit Shop
you don't need to bring anything.
Please check store information about access.
If you cannot find the location,
Please contact us.

Choose the Kimono
Kimono,yukata(summer only)or Hakama.
There is variety of items you can choose.
If you have any questions, please let the staffs know.
Even this is your first time to try kimono, don't worry!
Our staffs will help you anytime.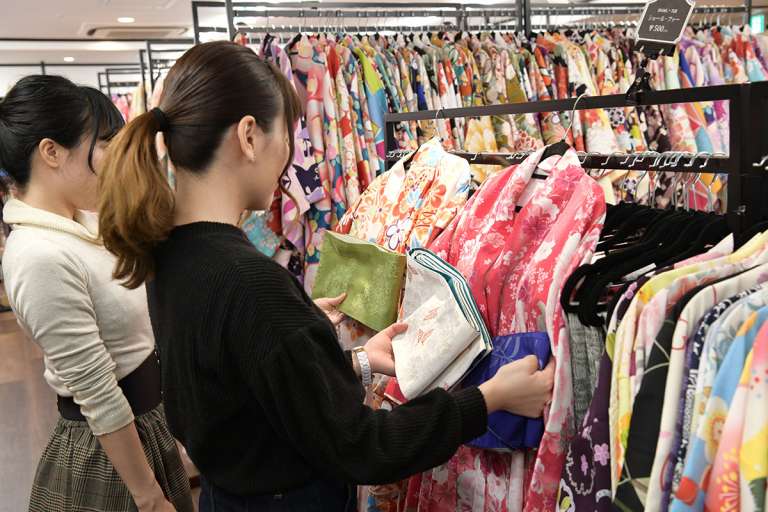 Dressing/Hair set
we have professional staffs to dress you up.
Hair stylists will make a clean and cute hair set to suit you kimono.
*hair set is option, 1000yen extra charge.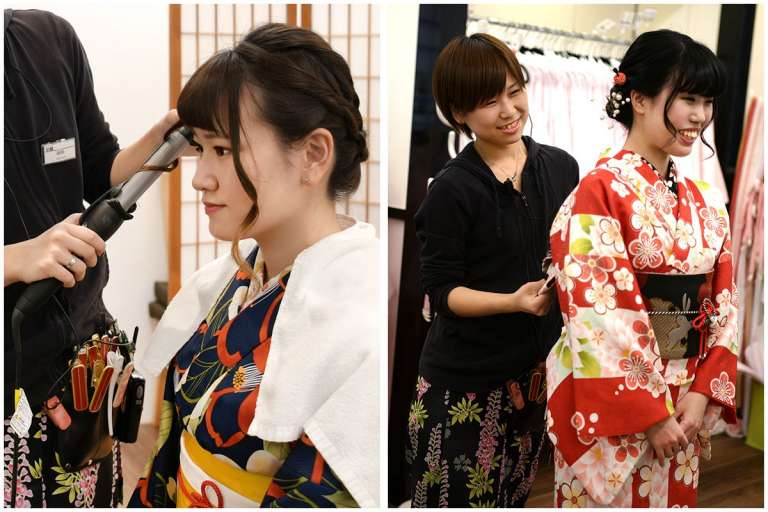 Choose the bag & shoes
Accessories & Japanese bag and sandals are also included in the plan.
If you don't know which color is match you kimono, please ask the staffs to help you.

Go to sightseeing
Like a Kyoto people by wearing beautiful kimono! Explore at new places, go to the festival, be with your precious people…, Have a nice travel in Kyoto.
Your luggages will be entrusted to us in our shop safely.(*except for valuables)

Returning
We will keep your luggage and wait for you at our shop during your travel!
Kyoetsu's each shop has a different return time.
Please ask the staff if you don't sure about the time.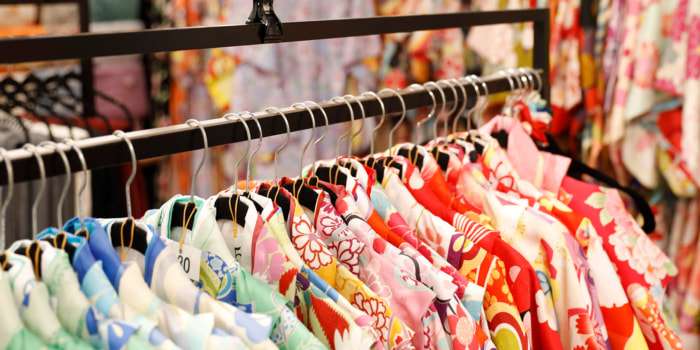 More than 50,000 Kimonos!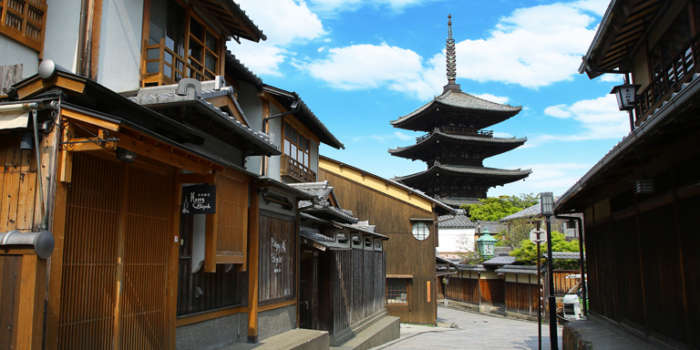 Convenient Transportatiion
6 branches in the Center of Kyoto.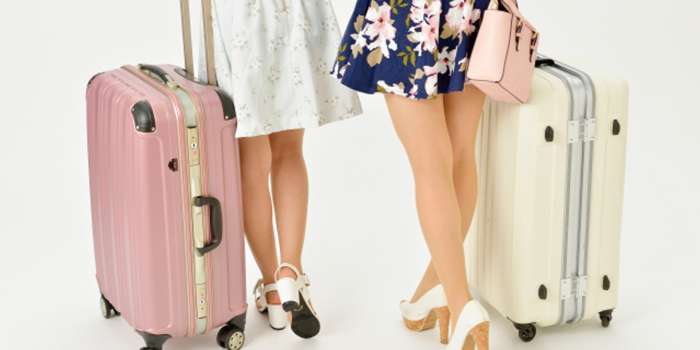 Let's enjoy sightseeing easily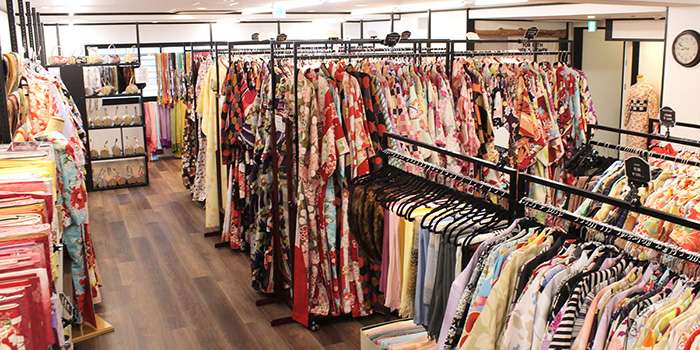 In all plans, full set of kimono, handbag, sandals, etc. is included. You don't have to bring anything.

There are men's kimono and kimono kimono. It is also available for couples and families.

Trial plan is also available! It is allowed only on the inside of the shop. Perfect for those who barely have time.

Furisode kimono rental plan for those who love highly gorgeous styles.

Kimonos are designed and produced by Kyoetsu, plenty of choices and options.

Professional and experienced staff for your comfortable dressing!

Let's enjoy Kyoto's temple tour in kimono! Just a few steps to the famous temples with nearby.
*(Depends on location of shops)

Next day return/express return plan available(postal delivery return is also available during your stay in Japan). Take your time without rush! (Extra charge required)